Shopping Basket
Your Basket is Empty
There was an error with PayPal
Click here to try again
Thank you for your business!
You should receive an order confirmation from Paypal shortly.
Exit Shopping Basket
SAHAR LASH | Artistry Blog
Here you will find my industry tips and tricks, as well as recommendations and more information on the treatments I offer.
Happy reading...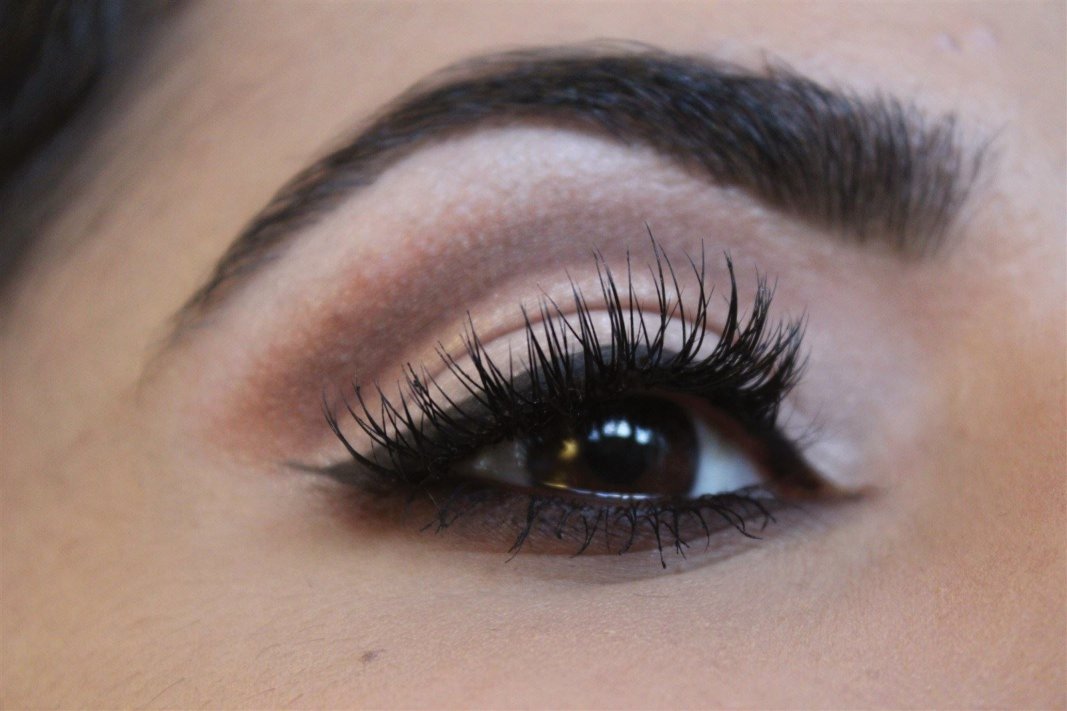 How do I/should I clean my makeup brushes
?   
 The answer is absoloutly YES! Its quite common that I come across some people that don't cleanse their makeup brushes however it is very important that you do! Bacteria harbours on brushes and every time you use a brush it transfers bacteria too and from your products, to your brushes and your face.  This is what can commonly cause spots.    
 You can purchase a brush cleanser from most Cosmetic companies; the one that I use is MAC's Brush Cleanser, its very gentle on the hairs of your makeup brush and is a quick fix to sanitise your brush of any bacteria.  It also removes colour on the brush from foundations/eyeshadows etc so that the next time you apply a different coloured product (on the eyes for example) you are not getting an altered colour from the previous colour on your brush.   
 I would also recommend shampooing your brushes once a week.  Use a mild shampoo to gently wash away the colour and bacteria and leave flat to dry over night.  It will take a few hours to dry so please be aware that you are not washing your brushes before needing them.  
 Clean brushes will also give you a much softer and flawless finish to your makeup.  Happy Cleansing!   
  How do I get my lipstick to last and stop it from bleeding?  There are many different textures to lipsticks these days ranging from Matte, Satin, Cream to lustre and so on..   The lipstick with the best staying power would have to be Matte in texture.  It is great for its colour rich finish and is less likely to bleed.  No shine whatsoever.   
 Satin Textures have a semi matte finish still with an intense colour, but if you have the drier lip and still want intense colour, I would recommend a cream lipstick.  The colour is still also intense but adds more moisture to the lip.    
  Then we have the lustre lipstick, which gives a lovely glossy finish with sheer colour. Great for daytime wear or the not so big lovers of bold colours.   
 I would always recommend prepping your lips by gently exfoliating with a toothbrush in the morning, adding lip treatment to condition your lips, you may also use a lip prep and prime and lastly lining the lips with a lip pencil to avoid bleeding from bolder colours like reds/purples etc.    
  How can I make my lips look fuller?  You can do this by using a neutral/nude lip pencil and over draw the lips helping them to appear fuller in size.  Use a neutral shade lipstick and gloss to plump up the lips also.  Lighter colours will give the illusion of a fuller lip.   This rule also applies with the opposite, matt and darker shades make the lip appear thinner.   
  How do I make my eyes appear bigger with eye makeup?  There are many different ways you can apply eye makeup, depending on the look you are trying to achieve and the natural shape of the eye however, as a general rule and for a natural way to create the illusion of a bigger eye, you would use light shades on the lid. Highlighter is your friend to achieve this look.  After applying your eye colour, you can also apply a dash of highlighter on the middle of the lid and the inner corner of the eye along with a white eyeliner on the inner water line of the eye.  If you like to line under the eyes, then stick to applying it below the water line.  
 Just remember that darker shades all over the lid will make the eyes appear smaller and lighter shades will open them up.   
  What is the best foundation to use?  Now this really depends on how you want your skin to look after applying your foundation.  It also depends on your skin type.  A drier skin will need moisture and if you want your skin to look nice and dewy then cream foundations usually have a nice creamy texture that will not only add moisture but give your skin a lovely dewy finish.  You can also buy liquid foundations that do the same job.  Liquid tends to be lighter in coverage and cream gives a more medium coverage.  
 If you have fairly oily skin, you may want to go for a matte finish.  You can usually get these foundations in the form of a liquid (or powder in cases of extremely oily skin).  They normally give a medium to fuller coverage, which is great for those with problematic skin wanting a little extra coverage.   
 You also have tinted moisturisers, which are great for those wanting to even out their skin tone with a light finish and added moisture.  This is great for daywear or holiday wear.   
 There are many different brands offering a wide range of foundations and constantly new products being launched.  So get yourself down to your local beauty department and pick up a few testers.    
 I'd also like to add that correct skin care is of key importance in the finished feel and look of your foundation. Make sure that you are using the right skin care products before applying any makeup to your skin.
Ok so one question I get asked frequently is "How can I apply strip lashes myself?"
All you need is a mirror, clear lighting, a pair of tweezers, your lashes, adhesive and a steady hand.
It would be better to apply your eye make-up first, eyeshadow and eyeliner (to avoid the falling dust from your eyeshadow onto the lashes).
Firstly, remove your lashes from the box and rest them so that they are not fully stuck to the packaging.  
Place a blob of your Duo eyelash glue onto a clean palette (or the back of your hand), then using an orange wood stick, dip into the glue and line the false lashes lash line with a thin coating of glue. Less is better as too much glue will firstly look clumpy and secondly slip and slide all over the eye when you try to put them on.  
Once you have done this, wait for 15 - 30 seconds for the glue on the lashes to get tacky, don't wait too long, otherwise the glue will dry up and you will not efficiently be able to stick them on.  
If you are applying the lashes to the right eye, you will want to be holding the lashes with tweezers, in the right hand for ease of application.  You do not necessarily need to hold them with tweezers but generally is easier to control.
If you have a mirror stand, position it to be facing you from an angle where the mirror is looking up at you or you can hold a hand held mirror in the left hand and position the same way.
Slightly tilt your head backwards so that you are looking down into the mirror to get a good stretch of the eyelid.  This will give you better access to the area that you need to stick your strip lashes to.
Place the centre of the strip lashes to the centre the skin directly above your lashes (this is the lash line), keeping the strip lash as close as possible to your lashes, but do not stick them too your actual lashes.
You can now put your tweezers down as the strip lashes will stick by themselves, you now have more ease of sticking the rest of the lashes down.  So gently press down the corners.  You can tilt your head in different directions to get more of a stretch on the lid to make this easier for you.
Repeat on the other eye remembering to change hands for ease of application.
You now have a perfect set of lashes and all that is left to do is add a bit of mascara to bond your natural lashes with the false lashes and you are good to go.  The lashes will stay on all day and all night so you wont have to worry about them falling off.
To remove the lashes, just close your eyes and from the outer corner of your eye, gently peel the lash away from your skin.  If you remove them correctly, they will still be in tact to re-use over and over again.
Strip lashes that I would recommend for a natural yet glamorous look are Eyelure's Naturalites range or MAC strips No.3's or No.4's
/