Shopping Basket
Your Basket is Empty
There was an error with PayPal
Click here to try again
Thank you for your business!
You should receive an order confirmation from Paypal shortly.
Exit Shopping Basket
SAHAR LASH | Artistry Blog
Here you will find my industry tips and tricks, as well as recommendations and more information on the treatments I offer.
Happy reading...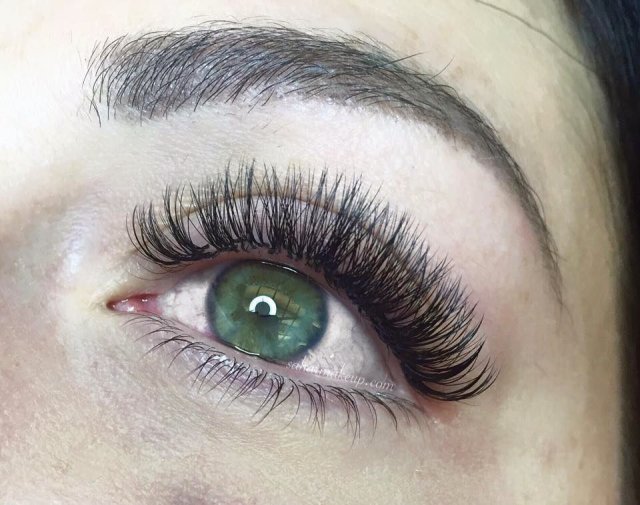 These are carefully hand made fans whether it be 2D, 4D, 6D etc, and are placed individually to each individual natural lash.  This type of treatment requires advanced skill, and attention to detail and this technique being so challenging should only be done by a Master Lash Artist.  It takes approximately 2/3 hours to apply a set of these lashes, depending on the look you want to achieve.  Beautifully hand made fans are applied one by one 100's of times to create a stunning set of voluminous lashes.  It is certainly not easy to make these fans, and does require a lot of patience which is how I've earned my Master title in Lash Artistry.  The look you can achieve is truly beautiful and the best part is that these eyelash extensions have a much better staying power.  The bond of the glue to the lash holds better because the lashes are so fine, so you will find your lashes still looking almost perfect after 3 weeks. All that is needed is replacing the fans which have grown out as well as applying new fans to your new natural lashes that have grown through since your last appointment.  Speaking of maintenance, if you'd like to keep your lashes ongoing, maintenance should be done within 3 weeks in order to keep them neat and uniformed so that they are always looking perfect, and if you want a break you can have them soaked off within 15 minutes.  Never attempt to soak off your own lashes, I've heard many horror stories about clients being told they can remove their lashes with baby oil and yes you must not get oil on your lashes because it causes the glue to break down but this is not enough to soak off your lashes correctly. 
There is also a misconception that Russian volume lashes are overly dramatic and over bearing but if you go to the correct Lash technician, you will be advised of the length curl, volume and styling of the lashes that will suit YOUR individual needs and the look you want to create.  I have a lot of clients with dramatic volume but also many that have natural looking volume eyelash extensions.  If you are someone who likes big dramatic lashes, you can certainly have them providing your natural lashes can handle the look you want.  You will be advised of what kind of weight your lashes can handle.  In a nutshell, the more strong natural lashes you have, the more dramatic you can go.  
I also want to address that if applied correctly using minimal amount of glue, and your natural lashes are separated properly by a qualified and experienced Lash Technician, they will not ruin your natural lashes. If you do not pick or pull your lashes out and have them removed professionally, you will see that your lashes will be in the same condition they were in before you had the extensions on.  My clients lashes are still in the same condition as they were when they started.  Hair does naturally get thinner over the years but extensions have been adapted to hold the correct weight for the lashes that you have. The eyelash industry is constantly growing and has come a very long way in the last 3 years, techniques are constantly being updated as to not ruin the natural lashes.  Some technicians don't update their skills and therefor are unaware as to how to provide a service with current practises.  This results in some of the horror stories you may have heard.  I love being a Master of what I do therefor find it is very important to update my skills and have even re trained so that I can learn new skills  from numerous teachers that I follow.  It is very important to do your homework when choosing your Lash Artist, making sure they are fully qualified and insured to firstly provide the treatment they are offering and also check that they have pictures of their work along with client testimonials. 
I hope this blog has answered your questions about Russian volume lashes and put your mind at ease when considering whether to have them or not, feel free to contact me directly if you would like any further advise.  
Happy Bank Holiday
Sahar Makeup & Lash Artistry
www.saharmakeup.com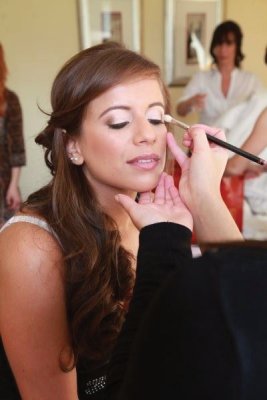 Why have your makeup professionally applied for a special occasion?   Depending on the occasion most people want to make sure their hair and makeup is applied in a way that lasts the whole day/evening and not worry about how it will look in pictures or under certain lighting.   
There are many occasions and events that a person may have their makeup professionally applied but why is it important to have someone who has the knowledge and expertise apply it for you?  
Firstly I want to talk about the skin.  Many people cannot identify their skins colour/undertone.  It is very important to get this right in order for your skin to have a natural colour finish and as if you are not wearing foundation at all. The colour of the foundation must match your skins undertone on your face and neck.  If the incorrect shade or undertone is chosen then this can result in very unflattering photographs.   
It is also important to recognize your skin type as this will determine what sort of skin care you must be using and what prep products should be used underneath your makeup.  Once the correct skin care has been used, you can them determine what kind of finish you are after in terms of coverage and whether you'd like a dewy or matte finish.  (I would generally stick with a matte finish if you were to be photographed.) For instance, if your skin type is fairly oily, you may opt for a matt finish, as you will not want to look too oily in your photographs.  If your skin type is fairly dry, you may want a slightly dewier finish but a powder must be applied to set and hold the foundation and also prevent your skin from looking too shiny.   
Why is colour and lighting important?   It is very important that your makeup artist knows what occasion you are having your makeup applied for.  This is because certain colours/tones will look completely different under different lighting.  Some colours are very flattering in daylight and others are more flattering for evening events (where the lighting in most venues is warmer.)   
Makeup should ideally be applied under natural daylight, but as we only get a certain amount of hours daylight in a day, the alternative would be to use a daylight lamp and avoid any shadows that will give an uneven finish.   
Your makeup artist should also be well educated when it comes to colour theory, as this is a makeup artist's most powerful tool in creating a masterpiece.  Using colour theory will not only help the artist select the correct eye/cheek/lip colours but will also bring out certain features that you would like to enhance.  For example, if you have blue eyes, then coral or warm golden eye shadows or even coral lip colours will make your blue eyes pop.  This is because blue and orange are complimentary colours.     
What brands should a makeup artist be using?  This various from artist to artist.  There are many brands out there with great quality products ie MAC Cosmetics, Bobbi Brown, Illamasqua, Nars, Laura Mercier, Armani etc My list literally could go on.  I have particular favorites from different brands.  This is all personal opinion and choice.  There are no particular rules when it comes to the products.  An eye pencil could be used as a lip pencil and so on.  (There will however be some products that won't be recommended for certain areas of the face.)   
On the other hand there are also brands that are not particularly good in my opinion, as some brands bring out eye shadows etc that are not very pigmented resulting in wishy washy eye shadow or products that simply don't last.  I'm not going to name and shame, but you get the picture.    
Speaking of products that last, your makeup artist should also know of and own products that will keep your makeup lasting all day/evening.  There will be certain things that an artist cannot avoid, ie if you have very oily skin and start to shine then you would need to carry a blot powder with you and lets face it lip colours just don't stay either, so it would be a good idea to carry a lip colour with you.  However, there are great primers available to enhance the longevity of eye makeup and skin products and to be honest this is what my clients are concerned with the most.   
Blending and Application   
This is my favourite part! 
Blend, blend and more blending… 
Blending is key when creating a look.  Nobody wants harsh lines and colours slapped on their faces for a special occasion especially not a bride.  Less is always more when applying makeup.  You don't want to go straight in with harsh or dark colours.  The best way is to build and build, to create a softly blended eye no matter how soft or dark and smokey you want to go.  This applies to all different occasions.  When applying any colour, whether it is lip colour, eye shadow or blusher, the best way to apply any of these products is to always start with a little on your brush, tapping off the excess and building slowly.   
In conclusion, if you have an important occasion to attend and want your makeup to look immaculate, you will need to follow the above.  If you are not aware of the above information, it is best you hire a professional makeup artist who can take control and give you a flawless and beautiful look.  It is also quite relaxing and stress free knowing that someone else knows exactly what to do whilst you sit back and get pampered.   
Thank you for reading,   
Have a great day x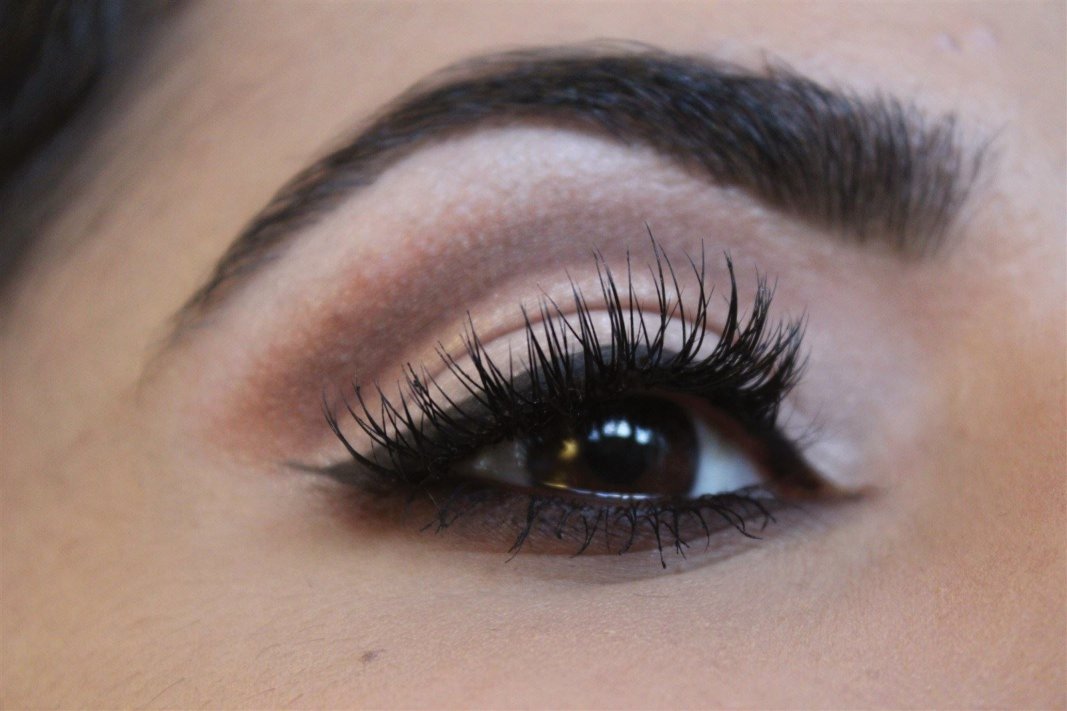 How do I/should I clean my makeup brushes
?   
 The answer is absoloutly YES! Its quite common that I come across some people that don't cleanse their makeup brushes however it is very important that you do! Bacteria harbours on brushes and every time you use a brush it transfers bacteria too and from your products, to your brushes and your face.  This is what can commonly cause spots.    
 You can purchase a brush cleanser from most Cosmetic companies; the one that I use is MAC's Brush Cleanser, its very gentle on the hairs of your makeup brush and is a quick fix to sanitise your brush of any bacteria.  It also removes colour on the brush from foundations/eyeshadows etc so that the next time you apply a different coloured product (on the eyes for example) you are not getting an altered colour from the previous colour on your brush.   
 I would also recommend shampooing your brushes once a week.  Use a mild shampoo to gently wash away the colour and bacteria and leave flat to dry over night.  It will take a few hours to dry so please be aware that you are not washing your brushes before needing them.  
 Clean brushes will also give you a much softer and flawless finish to your makeup.  Happy Cleansing!   
  How do I get my lipstick to last and stop it from bleeding?  There are many different textures to lipsticks these days ranging from Matte, Satin, Cream to lustre and so on..   The lipstick with the best staying power would have to be Matte in texture.  It is great for its colour rich finish and is less likely to bleed.  No shine whatsoever.   
 Satin Textures have a semi matte finish still with an intense colour, but if you have the drier lip and still want intense colour, I would recommend a cream lipstick.  The colour is still also intense but adds more moisture to the lip.    
  Then we have the lustre lipstick, which gives a lovely glossy finish with sheer colour. Great for daytime wear or the not so big lovers of bold colours.   
 I would always recommend prepping your lips by gently exfoliating with a toothbrush in the morning, adding lip treatment to condition your lips, you may also use a lip prep and prime and lastly lining the lips with a lip pencil to avoid bleeding from bolder colours like reds/purples etc.    
  How can I make my lips look fuller?  You can do this by using a neutral/nude lip pencil and over draw the lips helping them to appear fuller in size.  Use a neutral shade lipstick and gloss to plump up the lips also.  Lighter colours will give the illusion of a fuller lip.   This rule also applies with the opposite, matt and darker shades make the lip appear thinner.   
  How do I make my eyes appear bigger with eye makeup?  There are many different ways you can apply eye makeup, depending on the look you are trying to achieve and the natural shape of the eye however, as a general rule and for a natural way to create the illusion of a bigger eye, you would use light shades on the lid. Highlighter is your friend to achieve this look.  After applying your eye colour, you can also apply a dash of highlighter on the middle of the lid and the inner corner of the eye along with a white eyeliner on the inner water line of the eye.  If you like to line under the eyes, then stick to applying it below the water line.  
 Just remember that darker shades all over the lid will make the eyes appear smaller and lighter shades will open them up.   
  What is the best foundation to use?  Now this really depends on how you want your skin to look after applying your foundation.  It also depends on your skin type.  A drier skin will need moisture and if you want your skin to look nice and dewy then cream foundations usually have a nice creamy texture that will not only add moisture but give your skin a lovely dewy finish.  You can also buy liquid foundations that do the same job.  Liquid tends to be lighter in coverage and cream gives a more medium coverage.  
 If you have fairly oily skin, you may want to go for a matte finish.  You can usually get these foundations in the form of a liquid (or powder in cases of extremely oily skin).  They normally give a medium to fuller coverage, which is great for those with problematic skin wanting a little extra coverage.   
 You also have tinted moisturisers, which are great for those wanting to even out their skin tone with a light finish and added moisture.  This is great for daywear or holiday wear.   
 There are many different brands offering a wide range of foundations and constantly new products being launched.  So get yourself down to your local beauty department and pick up a few testers.    
 I'd also like to add that correct skin care is of key importance in the finished feel and look of your foundation. Make sure that you are using the right skin care products before applying any makeup to your skin.
/