Shopping Basket
Your Basket is Empty
There was an error with PayPal
Click here to try again
Thank you for your business!
You should receive an order confirmation from Paypal shortly.
Exit Shopping Basket
SAHAR LASH | Artistry Blog
Here you will find my industry tips and tricks, as well as recommendations and more information on the treatments I offer.
Happy reading...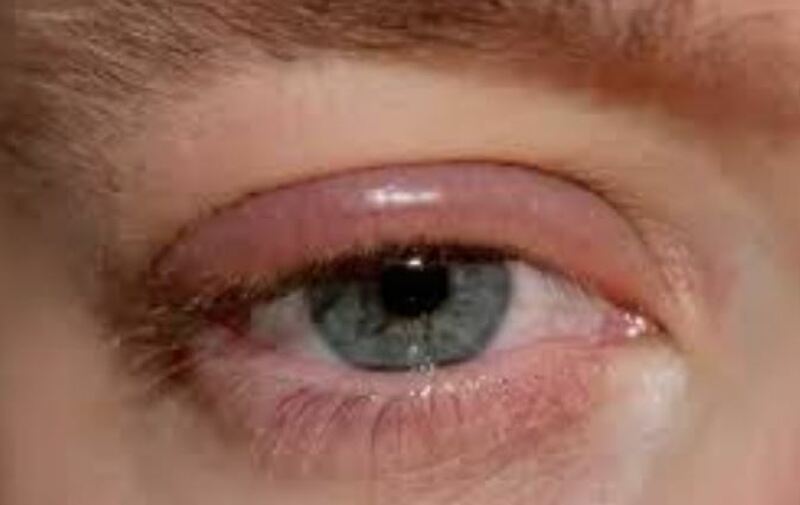 In one of my previous posts I covered chemical burns and today I want to share advice on allergic reactions. (please note that medical advice CANNOT be given by a Lash Artist and must only come from a medical professional) 
What is an allergic reaction? 
Reactions unlike irritations to lash extensions are rare and can show up in different ways from mild to extreme such as;
• Swollen and inflamed eyes/eyelids
• Redness of the cornea
• Itchiness/discomfort around the eye area 
Symptoms usually show up within the first 48hours of having them applied and generally worsen over time. 
Reactions are likely to become worse the more the client is exposed to the allergen. Irritations (that can also cause redness/itching) on the other hand usually subside quickly. 
Most often than none, it is Cyonacrylate (the main ingredient in adhesives) that the client is allergic to. 
If a client has an allergic reaction you must not provide further treatment as it can make it much worse and recommend them to seek advice from a medical professional. 
Patch testing:
You should always offer your client the option of a patch test. They are carried out to check for allergies to products, however this is significantly less than the amount you'd use on a full treatment therefor it's not 100% accurate. 
Note: you must always check with your insurer with patch testing guidelines. 
How to treat it?
The (non medical) advice you can give your clients when they have a reaction to help ease or prevent from worsening are to apply a cold compress to the eyes and avoid rubbing or removing them. 
If the reaction is severe it's best for them to take the reaction down (with whatever has been given by a medical professional) and then have them removed. This avoids further discomfort. Never advise clients to remove lashes themselves. 
Who can get these? 
It's possible for new clients to have an allergic reaction however reactions to chemicals are usually accumulative.  This means the reaction is building up over time and your body is rejecting it.  You're more likely to have your client of 5 years suffer an allergic reaction than someone having lashes for the first time. 
How can we prevent it?
Even if a client has taken a break because of an allergic reaction they may still react in future. Once they've had a break and another patch test, there are a few troubleshoots you could try; 
A sensitive adhesive for clients who are experiencing sensitivities (such as discomfort, irritation, itching on the lash line, swelling, redness around the lash line)

Apply less amount of lashes or reduce the time spent to decrease the level of exposure. 

Ditch other products that may cause allergic reactions such as primer 

Use a fan during the appointment to fan away lingering fumes. 

Use a nanomister/superbonder after the treatment to cure the adhesive. 

Perform a post wash (after the adhesive has set) to wash away lingering fumes that are surrounding the skin. 
Can a client have lashes again after a reaction?
It's best not to but if your client is adamant and the initial reaction was not severe then wait 6 months and patch test again. This is something you must check with your insurers as an allergic reaction is considered a contraindication to the treatment. A break will not guarantee that an allergic reaction will not happen. 
Note: Because of the unknown of a client having an allergic reaction, never do a full set of lashes for a client before an important occasion such as their wedding day, always do it a week before and then infil if need be. 
Thank you for reading
Sahar Lash & Makeup Artistry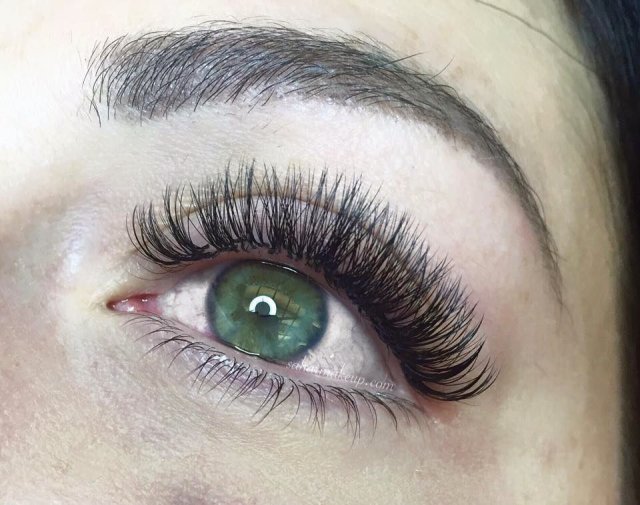 These are carefully hand made fans whether it be 2D, 4D, 6D etc, and are placed individually to each individual natural lash.  This type of treatment requires advanced skill, and attention to detail and this technique being so challenging should only be done by a Master Lash Artist.  It takes approximately 2/3 hours to apply a set of these lashes, depending on the look you want to achieve.  Beautifully hand made fans are applied one by one 100's of times to create a stunning set of voluminous lashes.  It is certainly not easy to make these fans, and does require a lot of patience which is how I've earned my Master title in Lash Artistry.  The look you can achieve is truly beautiful and the best part is that these eyelash extensions have a much better staying power.  The bond of the glue to the lash holds better because the lashes are so fine, so you will find your lashes still looking almost perfect after 3 weeks. All that is needed is replacing the fans which have grown out as well as applying new fans to your new natural lashes that have grown through since your last appointment.  Speaking of maintenance, if you'd like to keep your lashes ongoing, maintenance should be done within 3 weeks in order to keep them neat and uniformed so that they are always looking perfect, and if you want a break you can have them soaked off within 15 minutes.  Never attempt to soak off your own lashes, I've heard many horror stories about clients being told they can remove their lashes with baby oil and yes you must not get oil on your lashes because it causes the glue to break down but this is not enough to soak off your lashes correctly. 
There is also a misconception that Russian volume lashes are overly dramatic and over bearing but if you go to the correct Lash technician, you will be advised of the length curl, volume and styling of the lashes that will suit YOUR individual needs and the look you want to create.  I have a lot of clients with dramatic volume but also many that have natural looking volume eyelash extensions.  If you are someone who likes big dramatic lashes, you can certainly have them providing your natural lashes can handle the look you want.  You will be advised of what kind of weight your lashes can handle.  In a nutshell, the more strong natural lashes you have, the more dramatic you can go.  
I also want to address that if applied correctly using minimal amount of glue, and your natural lashes are separated properly by a qualified and experienced Lash Technician, they will not ruin your natural lashes. If you do not pick or pull your lashes out and have them removed professionally, you will see that your lashes will be in the same condition they were in before you had the extensions on.  My clients lashes are still in the same condition as they were when they started.  Hair does naturally get thinner over the years but extensions have been adapted to hold the correct weight for the lashes that you have. The eyelash industry is constantly growing and has come a very long way in the last 3 years, techniques are constantly being updated as to not ruin the natural lashes.  Some technicians don't update their skills and therefor are unaware as to how to provide a service with current practises.  This results in some of the horror stories you may have heard.  I love being a Master of what I do therefor find it is very important to update my skills and have even re trained so that I can learn new skills  from numerous teachers that I follow.  It is very important to do your homework when choosing your Lash Artist, making sure they are fully qualified and insured to firstly provide the treatment they are offering and also check that they have pictures of their work along with client testimonials. 
I hope this blog has answered your questions about Russian volume lashes and put your mind at ease when considering whether to have them or not, feel free to contact me directly if you would like any further advise.  
Happy Bank Holiday
Sahar Makeup & Lash Artistry
www.saharmakeup.com
/